If you're new to Pilates, you may be wondering, "Which Pilates class is best for me?"
With so many options, we want to help you find the right Pilates class for you. Here, we'll cover everything you need to know about Matwork Pilates so you can decide if it is a good fit for your fitness level and goals.
What Is Matwork Pilates?
Pilates is a practice focused on improving coordination, strength, balance, and posture through a targeted series of full-body exercises.
In Matwork Pilates, take it back to where it began with flowing exercises completed on a mat, using your body weight as resistance.
Since the exercises can build in difficulty or be modified to be easier, Matwork Pilates is suitable for beginner students up to advanced practitioners.
Benefits of Matwork Pilates
There are a variety of benefits of Mat Pilates, including:
Enhanced Flexibility – Mat Pilates works on gently and effectively lengthening muscles eccentrically through dynamic stretching. This targeted strengthening and stretching exercises help ease tight muscles, improve flexibility, and reduce tension throughout the body.
Full Body Toning – Mat Pilates is well-known as a powerful way to fire up your core, but it also targets the entire body. Each exercise calls on multiple muscles, ensuring you'll target and tone muscles from head to toe with each Pilates workout.
Increased Mind-Body Connection – Pilates is known as a workout that addresses the mind, body, and soul. With a focus on breathwork, centring, and concentration, Matwork Pilates is more than just a physical challenge. By integrating breath work and body awareness, Matwork Pilates will help you feel aligned, rejuvenated, and connected.
Fat Burning – Although it is low-impact, Matwork Pilates is excellent for fat burning. Even hours after the class ends, you will enjoy continued calorie and fat burn.
Improved Posture – Matwork Pilates integrates functional movements that work the muscles in unison to improve posture and promote efficient movement.
Mat Classes Cover the Basics – Through Matwork Pilates classes, you'll learn the foundational Pilates movements, terms, and techniques. From c-curve to pelvic stability to spinal articulation to breath work to engage your core, you'll learn all the Pilates fundamentals to build a strong foundation for future workouts.
Mat Skills Translate to Equipment Skills – Most Pilates instructors agree that consistent matwork translates directly to equipment performance. All matwork exercises are directly related to equipment exercises in some way, meaning you'll have an easier time transitioning to Reformer Pilates should you want to try it.
Reduced Stress – Feeling overwhelmed and flustered? Get out of your head and onto the mat. By focusing intently on each move, your breath, and your intention, Mat Pilates is an amazing way to step aside from anything that is stressing you out and help you realign your thoughts.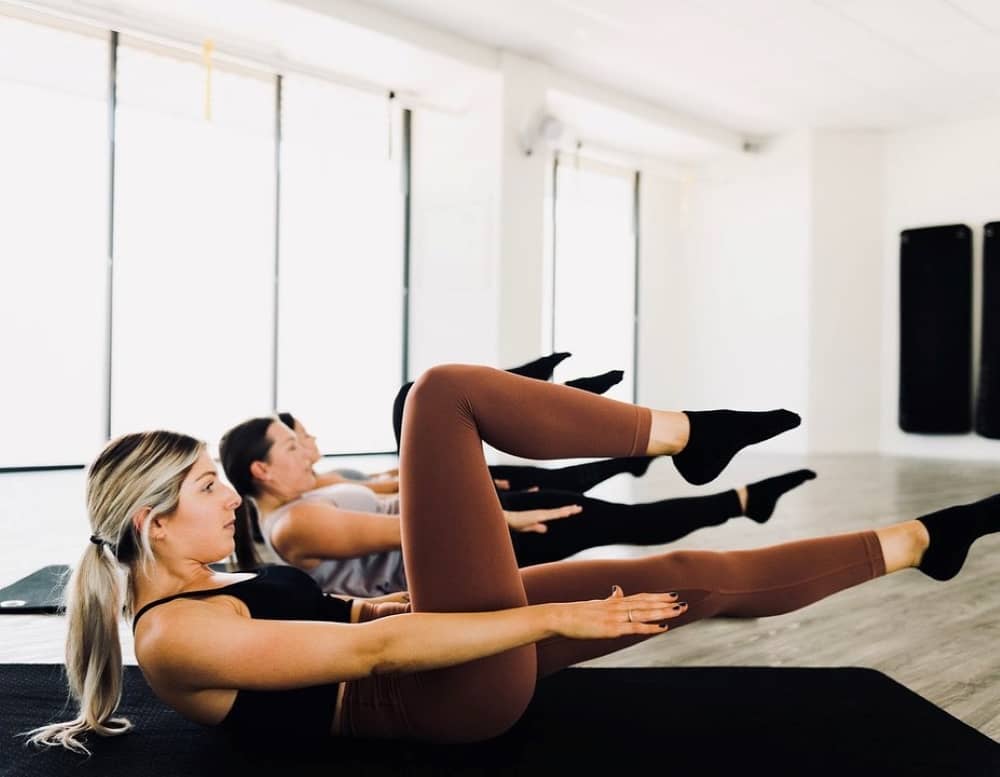 What Is the Difference Between Mat and Reformer Pilates?
While they share many key similarities and are both based on the concepts made famous by Joseph Pilates, there are some differences between Mat and Reformer Pilates to be aware of.
Mat Pilates:
Your body weight serves as resistance to the exercises
No special or extra equipment is needed, aside from your mat
The true foundation of the practice of Pilates
Reformer Pilates:
Done on an elevated surface
Moves are completed on a flatbed, called the "carriage"
A series of springs and pulleys act as resistance
Mat Pilates Tips for Beginners
Mat Pilates classes are an ideal option for beginners. If you are new to the practice of Pilates, here are some tips for your first Mat Pilates class:
Take your time
Focus on engaging your core with every movement
Focus on your breath
Follow modifications as needed
Focus on controlled, deliberate movements
Enjoy the learning process, have fun, and keep practising
For more tips for your first Pilates class, check out our Guide to Your First Pilates Class.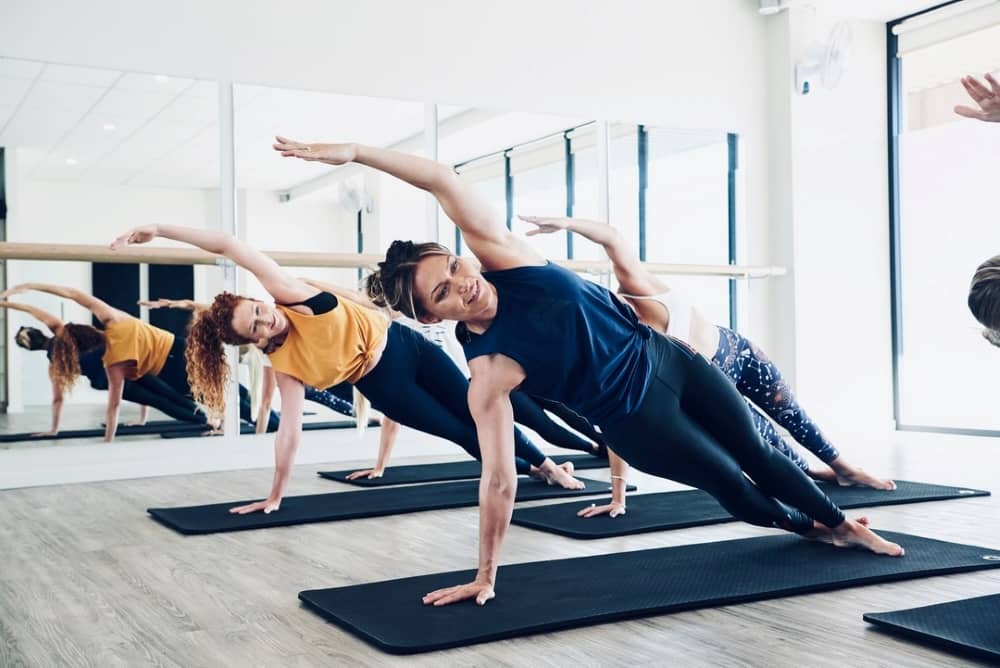 Want to Take a Mat Pilates Class?
Mat Pilates is an effective way to increase body awareness, tone your entire body, enhance flexibility, improve posture, and improve overall well-being.
Whether you are brand new to the practice of Pilates or an advanced practitioner looking for an increased challenge, we offer a wide range of Pilates classes to suit all ages and levels.
At The Pilates Lab, we ensure that Pilates is about you. We are here to help you experience the benefits of Pilates so you can look good and feel great. With our unique twist on the contemporary style of Pilates, we tailor every workout and experience to suit your needs.
*If you are new to Pilates or new to our Studio and would like to attend a Matwork Pilates class, please attend our Intro to Pilates Class first.* Use our convenient online schedule to sign up for an Intro to Pilates class or contact us with any questions.