1:1 focused training tailored to your health and wellness goals
Private Pilates
If you aren't quite ready to join a group fitness class but are still curious about Pilates, Private Pilates can be the perfect place to start.
We offer highly personalised programs that focus entirely on your needs, health history, previous injuries, and goals. After an initial consultation, we'll develop a customised plan that is created for your specific level of fitness to help you move closer to your wellness goals.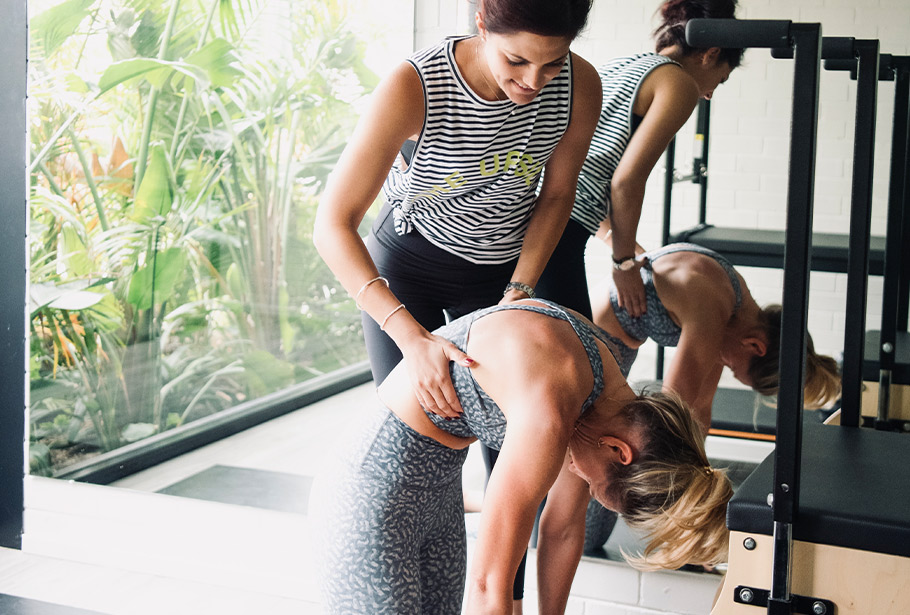 Results from Private Pilates
Benefits of Private Pilates coaching include:
Personalised training that takes your unique needs, fitness levels, and goals into account
Highly customised moves and ongoing support and accountability
Effective muscle toning for the entire body
Build coordination, flexibility, and mobility
Perform functional movements that translate to daily life
Improved posture and mind-body connection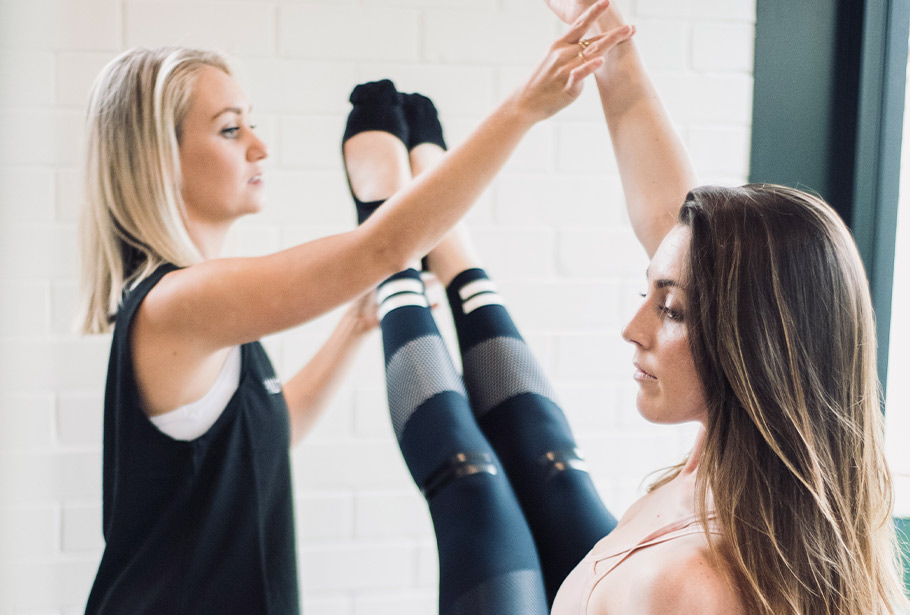 Is Private Pilates Right for Me?
If you have a specific fitness goal you are working toward, want to master your practice, are healing from an injury, or need a little extra help getting started on your wellness journey, Private Pilates can be a wonderful option.
Our instructors will work with you to develop a personalised plan tailored to your current fitness level, medical history, needs, and goals.
Join Us for a Session
Please book an initial appointment first. Each initial session will begin by going over any injuries, conditions or goals you may have. Next will come an assessment and some muscle testing.  Once we have gathered the information we need in your initial, we can then start to create your customised program that will suit what your body needs to get to your goal.
All levels are welcome for Private Pilates training. If you are interested in a Private Pilates session, please contact us with any questions or use our online booking tool to sign up for a 1:1 class.