Get your heart rate pumping and sculpt sleek muscles
Barre Pilates
Barre Pilates workouts feature traditional Pilates movements performed while standing at a ballet bar or down on the mat. We pack each class full of upbeat music and fun, choreographed moves so the time flies by! Before you know it, you'll be sweaty, energised, and your muscles will feel exhausted in the best way.
We switch up our moves and music with each class so no two workouts are ever the same — perfect if you are the type of person who dreads working out and thrives in an uplifting, energetic atmosphere.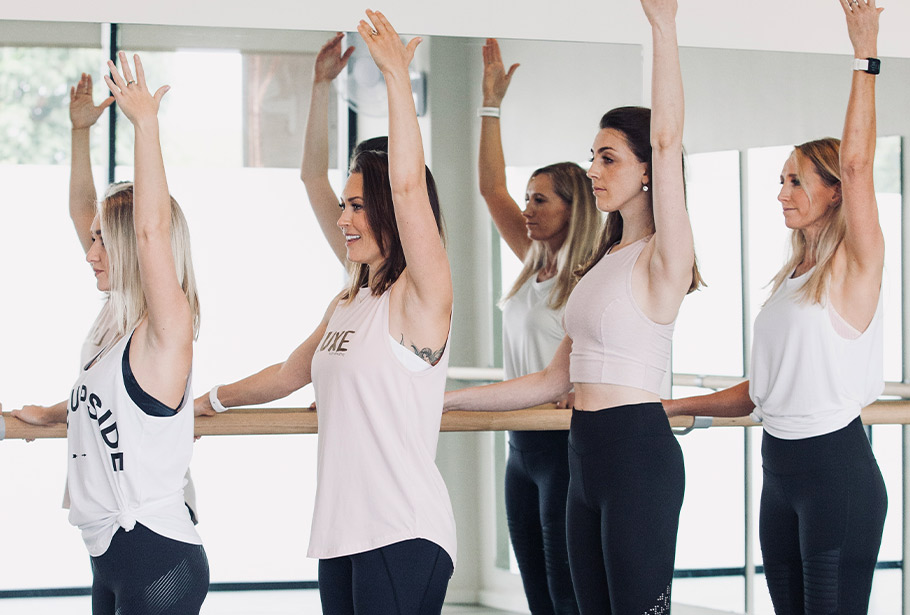 Results from Barre Pilates
Adding Barre Pilates to your fitness routine will offer a fresh challenge for your muscles and a boost for your workout motivation.
The benefits of Barre workouts include:
Gentle on the body yet highly effective (ideal for individuals with joint pain)
Ideal for strengthening the pelvic and core muscles after having a baby
Effective at sculpting lean, sleek muscles
Enhances flexibility, coordination, and mobility
Improves posture and counteracts the effects of slouching
Low impact yet effective at building stamina and endurance
Excellent for strengthening and lifting the glutes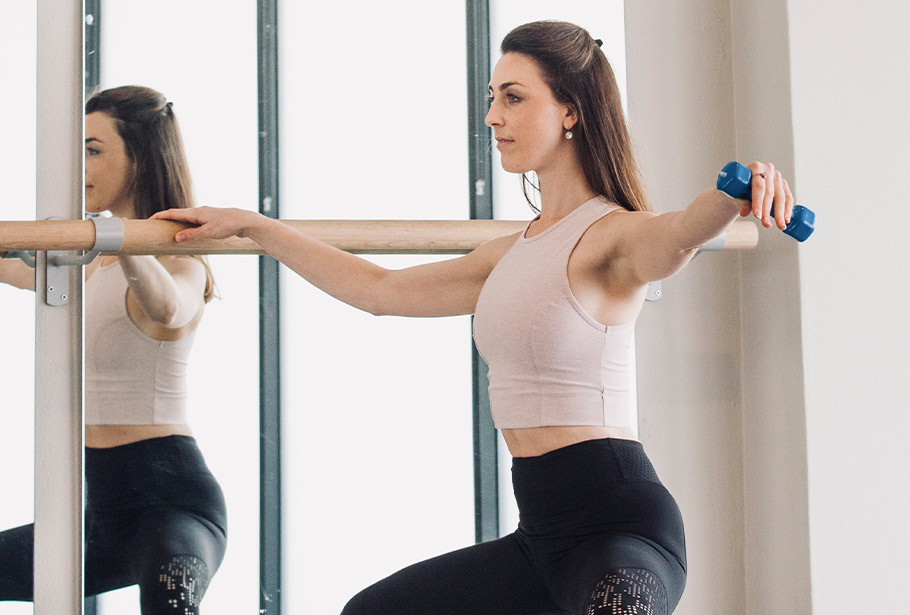 Is Barre Pilates Right for Me?
If you've always admired the sleek muscles of dancers, this is your class. Barre Pilates is also ideal if you sit at a desk all day, have a joint condition and need a low-impact but effective workout, are recovering from an injury, or are looking for a fun, energising class that leaves you feeling invigorated.
Expect every muscle to be challenged from head to toe to produce noticeable improvements in strength and function. Looking to make Barre Pilates even more difficult? Small weights can be added as you progress in the practice.
Join Us Today
If you are interested in taking a Barre Pilates class with us, we invite you to reach out to us with any questions or use our convenient online scheduler to sign up for a Barre class.
All levels are welcome and our experienced instructors will make you feel at ease and ensure you perform each move safely and properly, providing modifications as needed.