Pilates is a proven way to build long, lean muscles, enhance flexibility, and strengthen your core and back muscles.
Along with the traditional benefits of Pilates, working with a private Pilates instructor offers additional advantages.
Whether you already enjoy taking group Pilates classes or are brand new to the practice, here are the top benefits of private Pilates sessions.
10 Benefits of Private Pilates Classes
1. Supervision
In Pilates, form is everything. Sometimes, the smallest movement can be the difference between executing a move correctly or incorrectly. Incorrect forms can lead to decreased results and an increased risk of injury.
A private Pilates instructor ensures your form and posture are correct with each movement. Having an instructor remind you to "keep your shoulders pulled down" or "activate your core" can help you maintain proper form throughout each move.
2. Comfort
If you've wanted to try Pilates but felt intimidated by taking a group class, a private Pilates session can take the pressure off. With a private Pilates session, there is no need to worry about what others may be thinking of you, being self-conscious of your form, or hesitating to ask a question in front of an entire group.
A private Pilates session offers the comfort of one-on-one attention in an environment that puts you at ease.
3. Injury Recovery
Along with a focus on injury prevention, private Pilates sessions can be a safe, effective way to rebuild strength and function after an injury. Your Pilates instructor can look at your medical history, evaluate your current fitness level, and create a plan to help you rebuild strength in a safe, supervised manner.
Compared to a group class, a private session allows your instructor to focus on moves that are the safest yet most effective for your recovery. Whether you are dealing with a "runner's knee", a strained lower back from sitting at a desk all day, or a sports-related injury, a private session can help you safely get back on track.
4. Suitable for All Levels
Private Pilates sessions are suitable for all ages and levels. Whether you are a beginner or a seasoned practitioner, a private Pilates session can meet you exactly where you are at.
A private instructor can evaluate your current fitness level and take your exact goals into account. From there, your instructor can create a personalised exercise program that is appropriate for your fitness level.
5. Individualized Approach
Private Pilates instruction offers sessions that match your specific needs.
Customised private Pilates sessions:
Are tailored to your goals
Take any injuries into account
Take your fitness history and current fitness level into account
Allow you to work on specific goals (strengthen a certain area, build flexibility, improve posture, re-build stamina after an injury, etc.)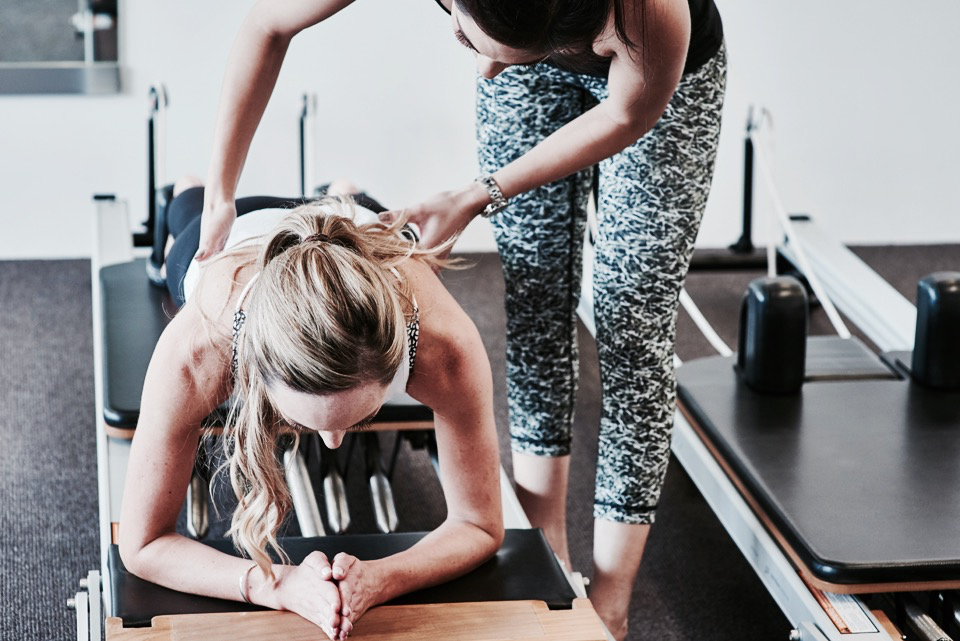 6. Accelerated Results
If you are looking for maximum results in minimum time, a one-on-one Pilates session may be what you are looking for. Private Pilates sessions offer precise instruction tailored to your needs, opening up the possibility for accelerated results. You may notice you can build muscles quicker, master new moves or progress faster than you could in a group Pilates class.
Each session is refined according to your progress and goals and offers the most efficient way to achieve results.
7. Motivation
Do you struggle to stay motivated when it comes to working out? Private sessions can be especially helpful if you need a little inspiration. Between the chance at accelerated results and the full focus of your instructor, private classes make it easy to get fully immersed in the experience and get that 'push' you need to keep striving toward your goals.
Further, by working one-on-one with your instructor, they become involved in your success and want to provide as much support as possible. Since you know someone is counting on you to show up, working with a Pilates instructor one-on-one also provides built-in accountability.
8. Variety
Another way private Pilates sessions can keep you motivated? Variety. Every single class will feature new equipment or moves, new tweaks to your routine, and adjustments based on your progress.
You can even let your instructor know that you thrive on variety and they will be sure to prioritize workouts that keep you physically and mentally challenged.
9. Deeper Self-Awareness
A private Pilates session is an effective way to develop a deeper understanding of your strengths and limitations. You'll be able to identify areas you want to work on, recognise progress, and notice when your posture is slightly off.
10. Mastery of the Practice
If you're obsessed with Pilates and looking to expand your knowledge of the practice, master new moves, and advance your skills, nothing beats a one-on-one session. We'll work directly with you to set advanced goals and help you reach new heights in your practice.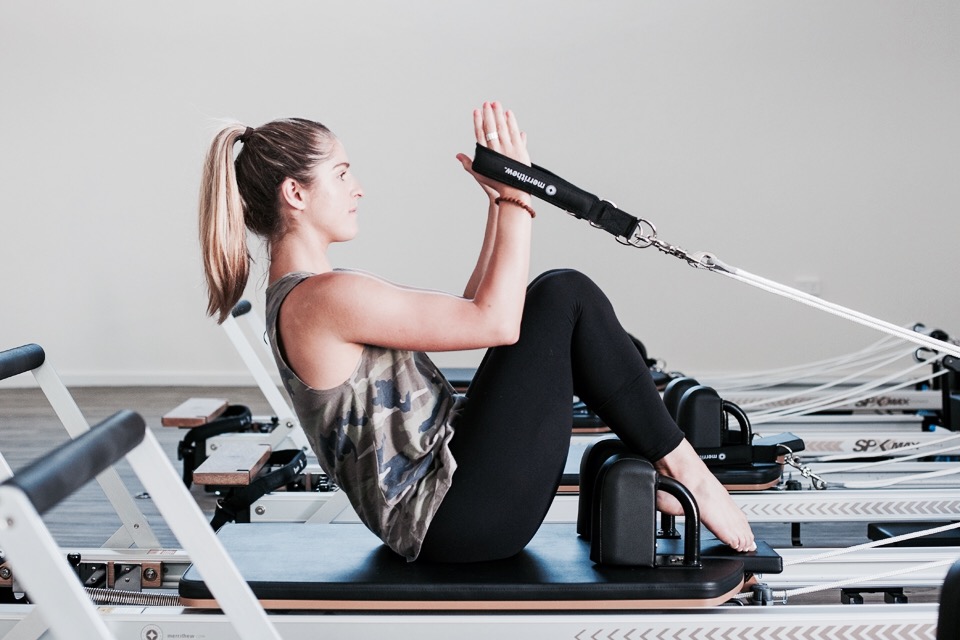 Who Is Private Pilates Ideal For?
A private Pilates session can be especially beneficial if you are:
Recovering from an injury
Looking to deepen your Pilates practice and learn more technical moves
Needing extra help learning certain moves or techniques
Wanting to target a specific area or reach a particular goal
Trying to work through persistent pain
Nervous about group classes
Play a sport and need to strengthen a certain area
Have Questions About Private Pilates Sessions?
Private Pilates sessions are an excellent way to take the benefits of Pilates even further. Our private Pilates classes are tailored to your individual needs and goals.
We're here to help you get as healthy as possible, as safely as possible. Your initial Private Pilates session will involve muscle testing, health history, and a discussion about your goals. We'll also explain the essential Pilates principles if you are new to the practice.
If you want to learn more about our Private Pilates sessions, please feel free to reach out to us with any questions or use our convenient online scheduler to book a class.