A unique fusion workout that combines two incredible training methods
TRX Suspension Training
Defy gravity and keep your muscles guessing with this TRX-based workout that combines Pilates with suspension training. TRX training utilises the power of your own body weight to provide a full-body strength and conditioning workout.
With its endless adjustability, TRX workouts can be modified to provide a safe workout for beginners or a challenging session that will leave even the fittest individuals exhausted.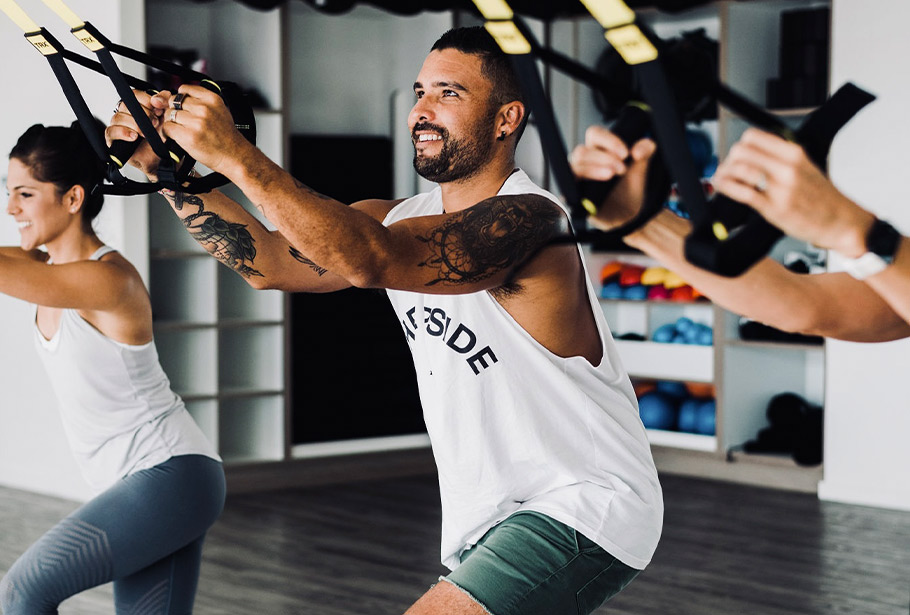 Results from TRX Pilates Training
Benefits of TRX Pilates Training include:
High intensity but low impact
Improved coordination, mobility, and balance
Effectively target the entire body, especially the core, back, shoulders, legs, and glutes
Highly adjustable and can be modified for individuals of all fitness levels and ages
A challenging, fresh, and fun way to switch up your workout routine
An ideal mix of cardiovascular and strength training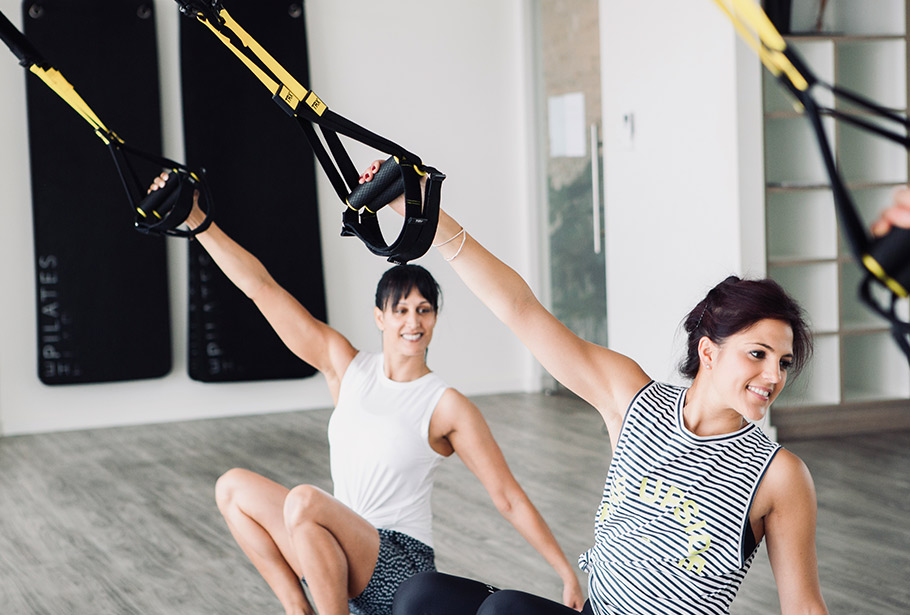 Is TRX Right for Me?
Once you have completed our Intro to Pilates class, all levels are welcome for our TRX Pilates classes. One of the biggest advantages of TRX suspension training is the ability to customize each move based on your fitness level.
Just starting? A simple change of the angle or adjusting your foot placement can instantly make a move easier. Really looking to push your limits? Subtle changes can take a formerly simple move and bring it to an entirely new level that leaves you struggling to complete the move.
Once you master a few key moves, you can continue making adjustments to increase the difficulty and use more of your body weight during moves. The ability to keep progressing is endless!
Join Us Today
If you love Pilates and want a fresh new challenge for your mind and body, we invite you to book a TRX class with us or schedule a session using our online booking tool.