Challenge your muscles from head to toe with this dynamic workout
Chair Pilates
The Chair is one of the original pieces of Pilates equipment and is one of the most effective tools for enhancing your Pilates practice. Chair Pilates challenges muscles from head to toe through the use of body weight, control, and spring resistance.
By combining the best aspects of Mat Pilates and Reformer Pilates, Chair Pilates offers an ideal chance to challenge your body in new ways. Expect to leave our Chair Pilates class feeling stronger, more flexible, and relaxed yet invigorated.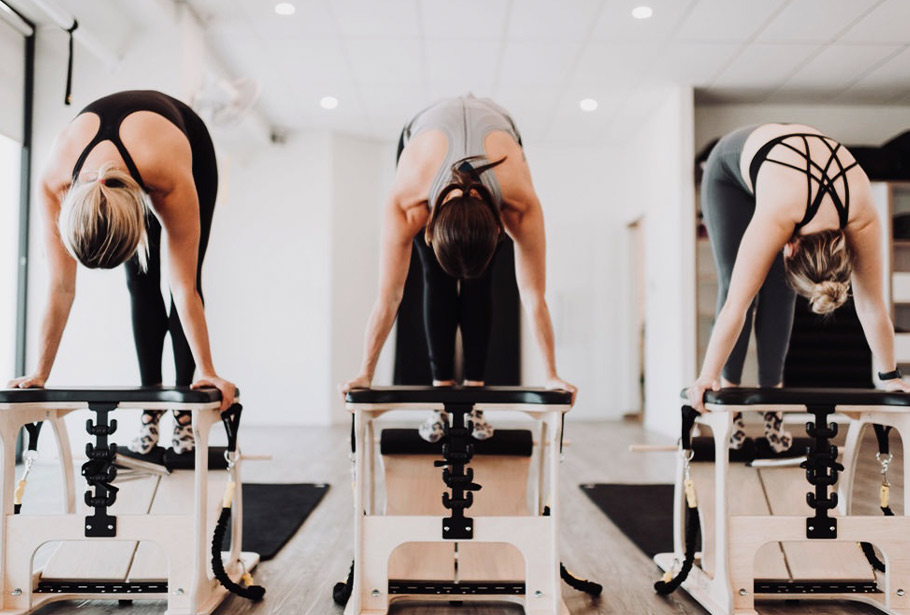 Results from Chair Pilates
Chair Pilates Chair is an effective workout that feels fresh and exciting — perfect if you need a little extra motivation to get moving. The benefits of Chair Pilates include:
Room for greater creativity and versatility compared to other Pilates machines
Ideal for injury rehab when supervised by a trained instructor
Suitable for individuals who are newer to the practice of Pilates or for advanced practitioners looking to take their knowledge and skill to the next level
Excellent for enhancing sports performance due to its positive effects on upper body strength, mobility, flexibility, leg strength, and balance
Offers the opportunity to practice challenging acrobatic movements that target new muscles and keep workouts from feeling stale
Easily customisable since it can be used with other pieces of Pilates equipment or used with increased resistance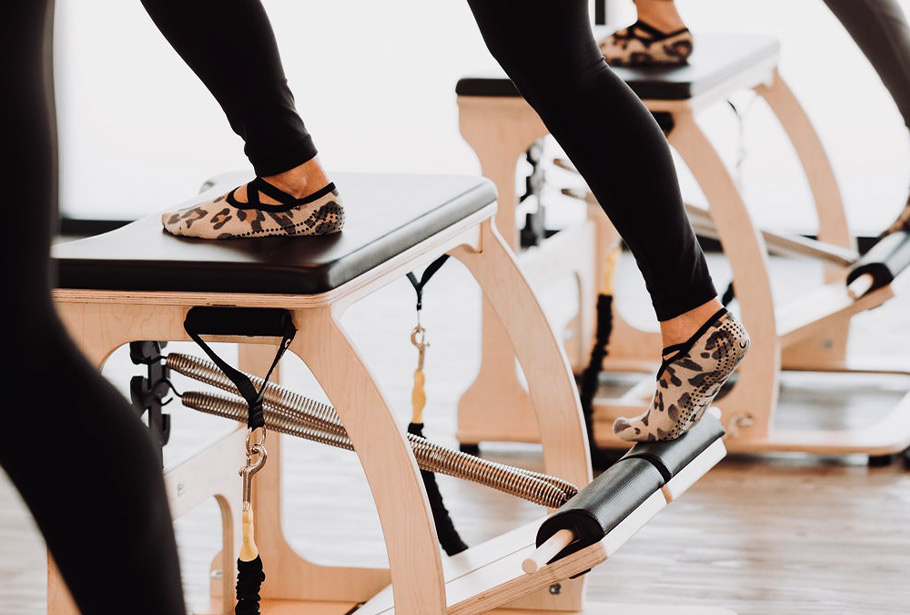 Is Chair Pilates Right for Me?
Already love Mat Pilates and Reformer Pilates? Then you'll likely enjoy Chair Pilates as this class combines the best of Reformer and Mat Pilates into one dynamic class.
If you are looking to keep your muscles guessing, regain strength and function after an injury, or improve your coordination, Chair Pilates is an amazing option. We welcome all levels to join us for this energising, challenging workout.
Join Us Today
Want to try Chair Pilates for yourself? Use our convenient online booking tool to schedule a session with us.