Error: Access Token is not valid or has expired. Feed will not update.
This error message is only visible to WordPress admins
There's an issue with the Instagram Access Token that you are using. Please obtain a new Access Token on the plugin's Settings page.
If you continue to have an issue with your Access Token then please see this FAQ for more information.
CLASS DESCRIPTIONS
The Pilates Lab has a variety of classes to keep you moving.  Whether you are here to gain strength and flexibility or to get your heart rate pumpin,  we got you covered all under one roof.
INTRO TO PILATES
This 75 min class is a prerequisite for all new and inexperienced clients. In this session your instructor will go through the 5 basic principles of Pilates. This will include proper breathing techniques to assist your movements, how to activate your core muscles properly, awareness of proper alignment and learning mind to muscle connection while you move. We will show you how to adjust the machines and give you your own personal setting that you will use each class. We will then guide you through some basic exercises so you can apply everything you learned. After this session you will be ready to enter a regular class.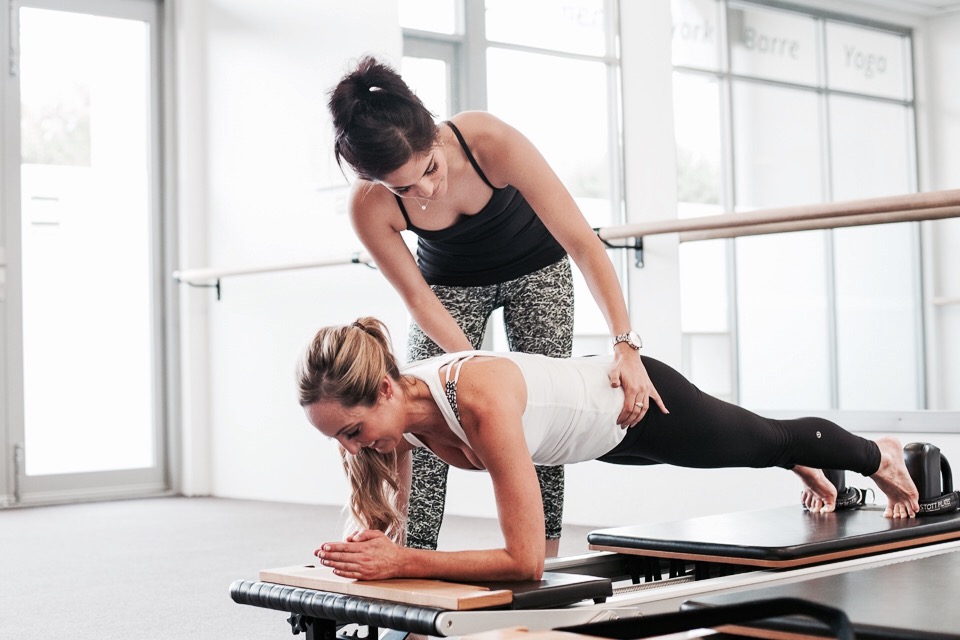 REFORMER PILATES
A challenging workout targeting all muscle groups! Work against spring resistance to sculpt your muscles while improving posture, flexibility and mind-body connection. Develop core strength and move your spine and body in all ranges of functional movement. Establish the foundation you need for your everyday health and fitness.
Intro to Pilates is a prerequisite
All Levels welcome.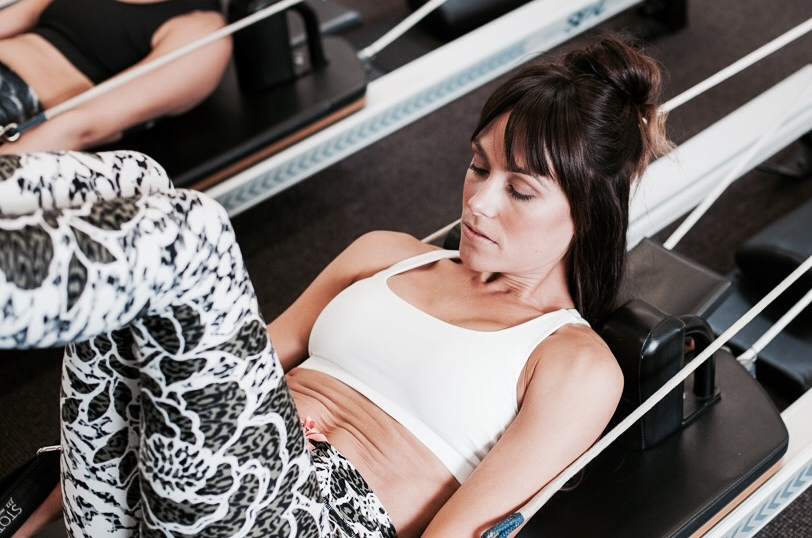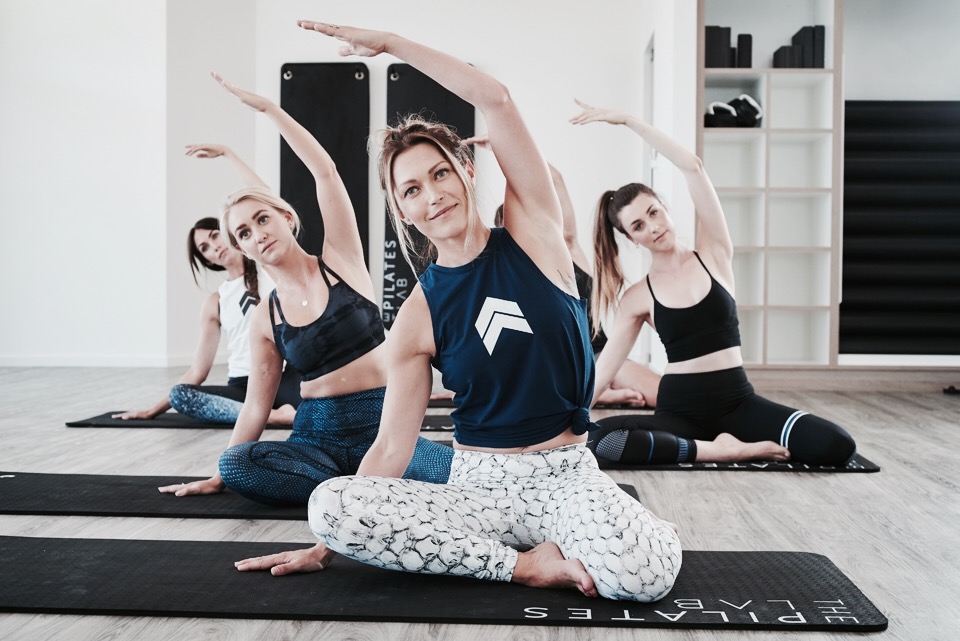 MATWORK PILATES
Take it down where it all began with a flowing Pilates session done on the mat. Move from exercise to exercise working through the whole body. Think no equipment means easier workout? Think again! With nothing to rely on except the strength and control of your own body, you will tone and lengthen from head to toe. Build and understand body awareness and stabilization that you will use on the mat and beyond.
All levels welcome.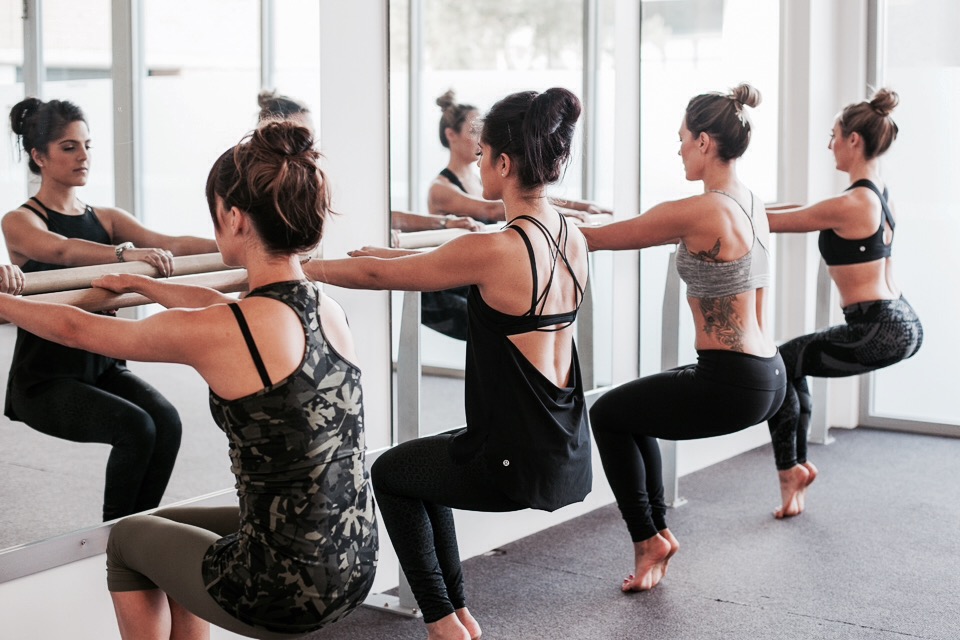 BARRE PILATES
Do you want to get your heart rate pumping? If your looking for something a little faster paced you will love this upbeat fun filled class that is all choreographed to music. Barre is workout split between standing at the ballet barre and down on the mat. The positions and movements are basic and functional; it's how deep you work in them that make's the difference. We are constantly changing our music and moves to keep each class fresh and challenging. Each class is designed to be effective for people at all levels of experience and fitness.
All levels welcome
REFORMER BLAST
A custom class designed by us, Tone your legs, lift your seat, define your abs and sculpt your arms in this upbeat class. This class will move at a slightly faster pace than your regular reformer session. Expect to move to the music, and use props such as weights, leg straps, stretch bands, toning balls, stability balls, and the reformer jump board. This is a full body-sculpting workout that will emphasize mind to muscle connection and proper body alignment.
You must be experienced in Reformer to attend this class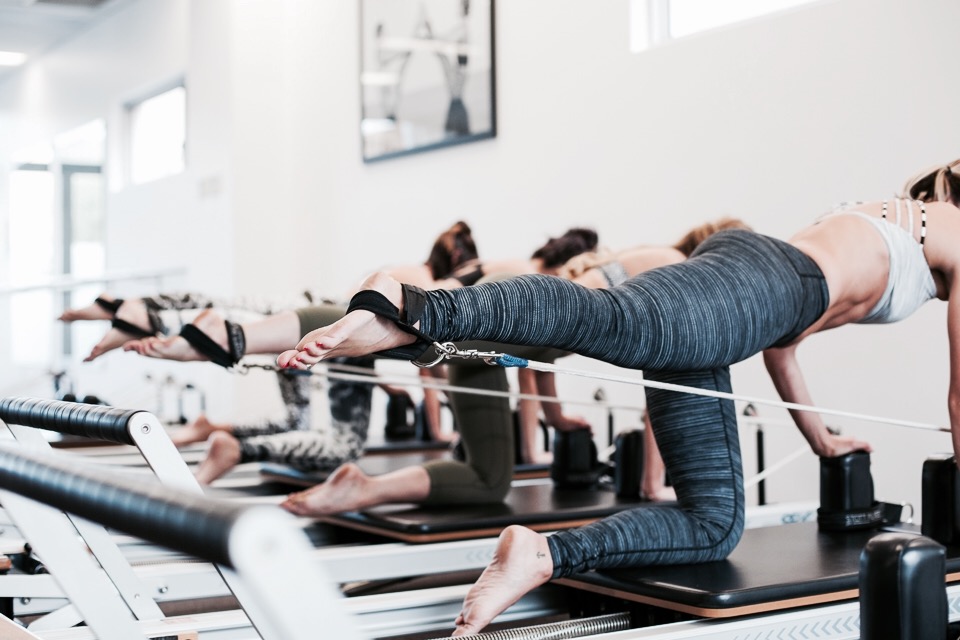 BOXILATES
A dynamic fusion of Mat Pilates and Fitness Boxing.  This class is the perfect mix of cardio, strength and mind-body connection!  Boxilates ramps up the traditional Pilates class with the pace and co-ordination of fitness boxing. Using boxing pads and gloves, you'll combine short boxing drills and cardio intervals with functional movement as well as exercise on the Pilates mat. The best part? It's suitable for all levels and ages!
All levels welcome.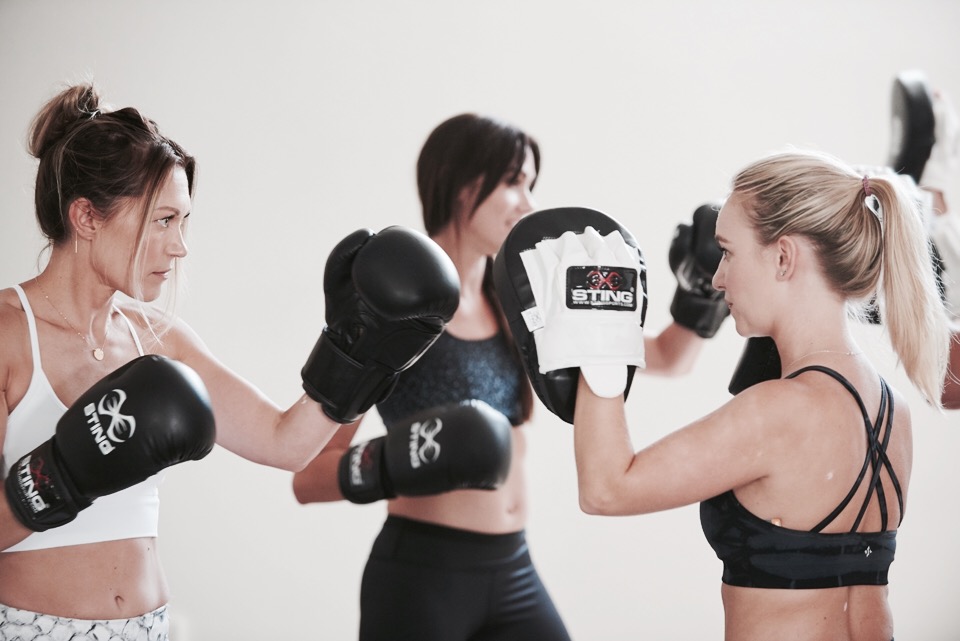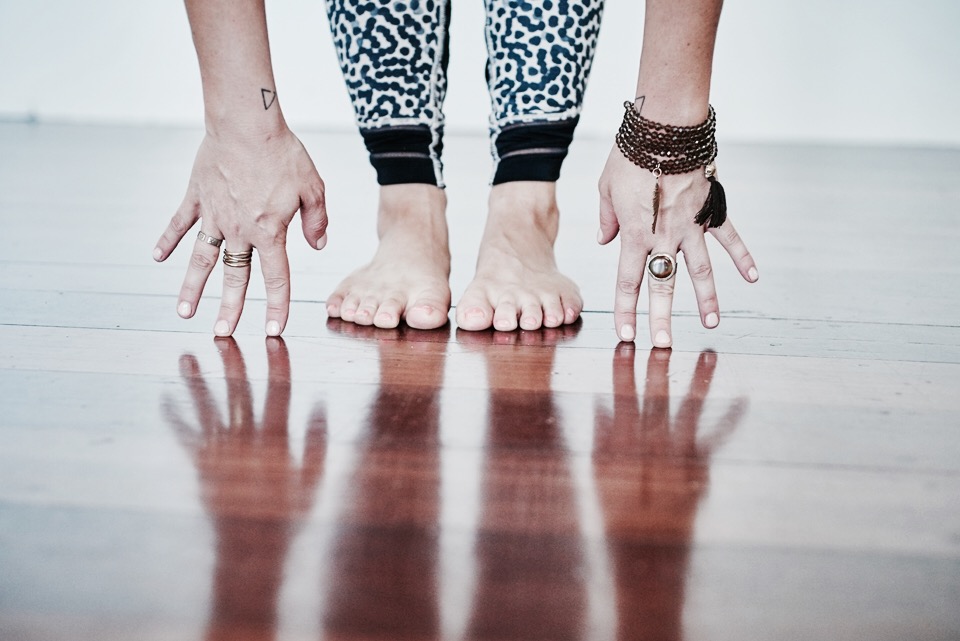 YOGA – PURE FLOW
Pure flow is a Vinyasa style class that is all about fluidity geared to open and strengthen the entire body.  You will increase your flexibility and put your mind at ease while you follow your breath through flowing sequences. Each class will be a little different aligning with your instructors philosophy but in general Vinyasa is a vigorous, more athletic approach to yoga. You will be sure to leave this class feeling strong, mobile and energized.
All levels welcome.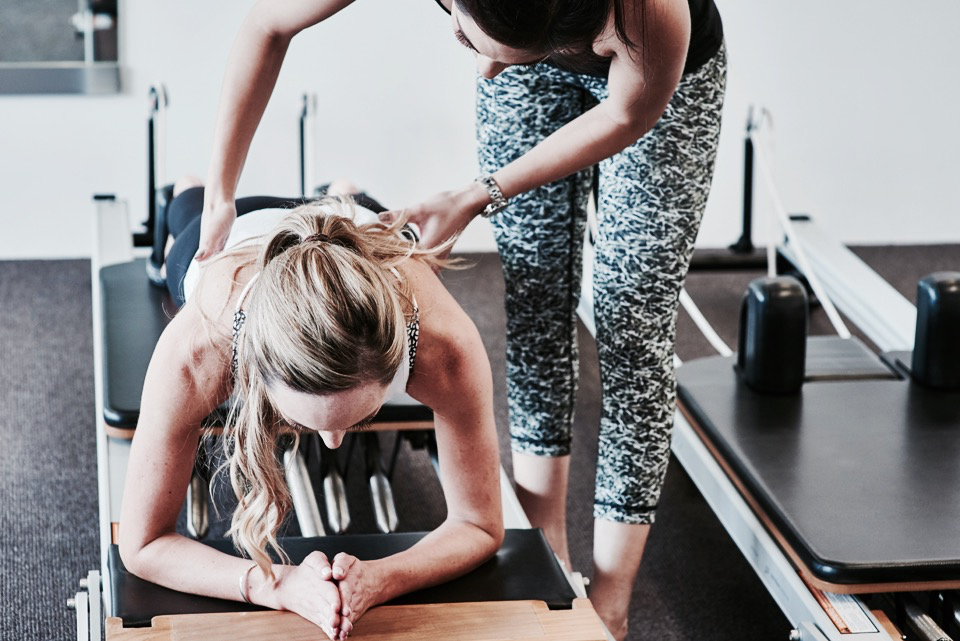 PRIVATE PILATES
Are you interested in Pilates and not sure where to start? Do you have a ongoing injury? Do you feel a group class overwhelming? Or would you like a personalized program to suit your bodies needs to accelerate your specific health goals? Each private Pilates session will begin with a full posture analysis and an in depth explanation of the Pilates principles. We will address any injuries and health goals to help us create your customized program. Private sessions are suitable for all levels. These sessions are a great way to master your practice and gain the best results with personalized attention.
PREGNANCY PILATES
Our Pre/Post natal classes are for the soon-to-be Pilates mamma or the (already) Pilates mamma. Pilates is one of the most highly recommended forms of exercise during the course of your pregnancy. It's also a fantastic, safe and effective way to get your post-baby bod back. If you suffer from diastasis recti or generally feel you're struggling to get back after it, we've got your back. Our highly certified teachers will take you through exercises that will safely strengthen and tone your muscles, making you feel great, look great and have even more of a glow.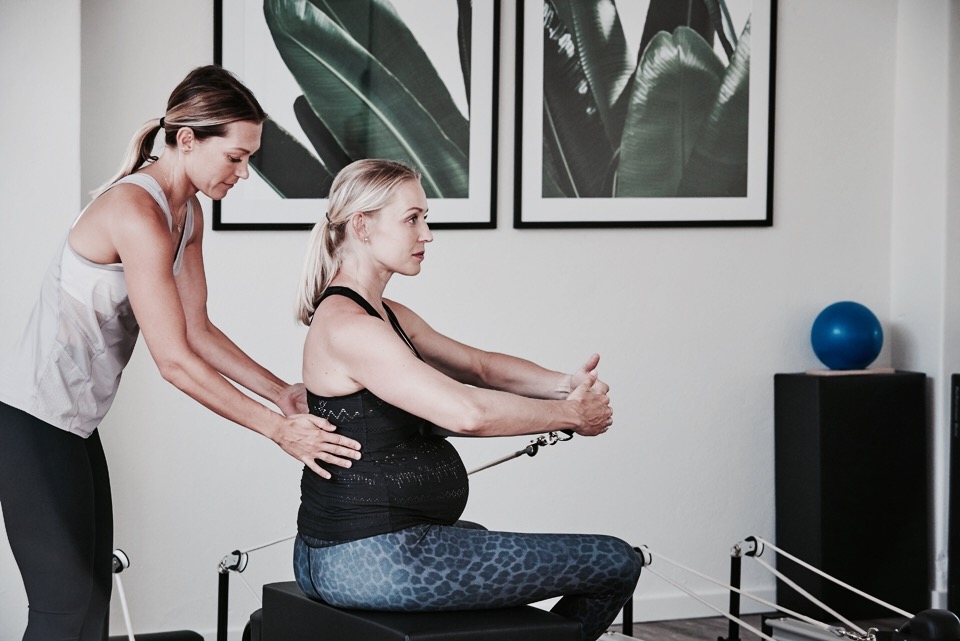 Follow us @thepilateslab_perth