Amp up your results and get pumped with this dynamic class
Cardio Reformer Pilates
If you think the practice of Pilates can't leave you out of breath and dripping sweat, Cardio Reformer Pilates may surprise you. This class moves at a faster pace than regular reformer sessions and incorporates the use of props such as a Jump-Board to pump up the intensity.
This full body-sculpting workout will leave you sweating, strengthened, and feeling that muscle burnout that we all chase. You must be experienced in Reformer Pilates to attend this class.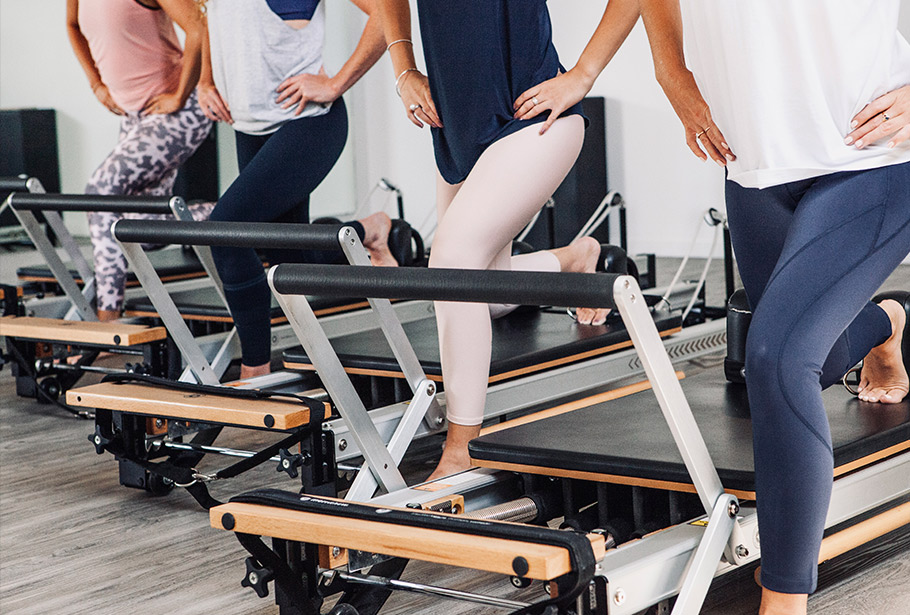 Results from Cardio Reformer Pilates
Cardio Reformer Pilates takes all the benefits of Reformer Pilates and amps them up! Along with the all benefits of regular Reformer workouts such as improved posture and flexibility and sculpting long, lean muscles, Cardio Reformer Pilates classes offer:
A new challenge for your body
Increased calorie burn
Support for strong bones due to the resistance involved during movements
A high intensity workout that is intense yet gentle on the joints and low impact
Elevated heart rate
Full body strength and cardio workout in one
A fun way to keep your workouts fresh and exciting (ideal for individuals who quickly get bored with workouts or need a little extra motivation)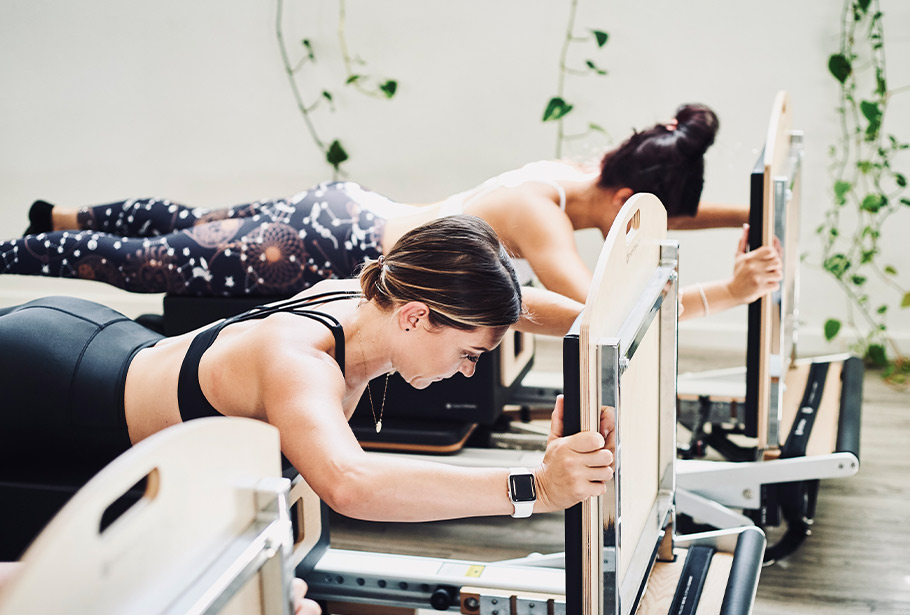 Is Cardio Reformer Pilates Right for Me?
If you are already familiar with our Reformer Pilates classes, we invite you to join us for a Cardio Reformer Class.
The faster pace of this class really gets the heart rate pumping. By increasing the intensity, Cardio Reformer Pilates will challenge your muscles from head to toe and get you sweating — all without being hard on your joints.
If you are brand new to our studio, you'll start with our Intro to Pilates class before moving on to our regular Reformer Class. Once you've mastered the basics of Reformer Pilates, we'd love to help you experience the benefits of Cardio Reformer Pilates.
Join Us Today
Intro to Pilates is a prerequisite for our Cardio Reformer Pilates classes. All levels are welcome. Use our convenient online scheduling tool to book a class or contact us with any questions.